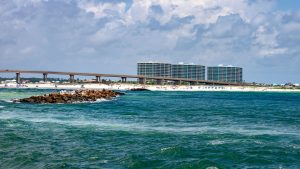 We have made huge progress today.
We are in the process of removing carpet, padding, and flooring from all units that had obvious water intrusion upon initial inspection. Dehumidifiers and blowers have been deployed to these units. We are re-inspecting additional units for further water intrusion.
If you have been notified that you have an A/C problem, we have not turned power on to your unit. Have your A/C technician contact Caribe Maintenance to prevent personal injury or further mechanical damage.
Owners have been notified of any damage to the unit or A/C upon initial inspection.
All utilities for all towers are currently operable, however, further repairs will be necessary as control panels and new parts come in to fully repair these operating systems.
We are currently restricting access to the bay walk and boat slips as this is a dangerous and unstable area.
Thank you,
Caribe Realty Management